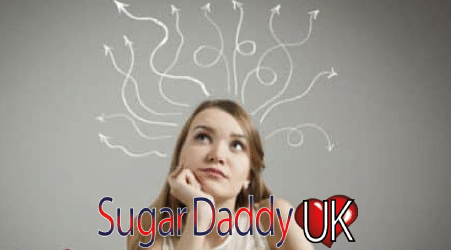 When we first enter the world of sugarbabes and sugardaddies, we typically have a pretty good idea of how things work. We are well aware of what it is that we want, and we are aware of the boundaries that we will not cross.
But as time passes, we might open ourselves up to new possibilities and also discover things that we never would have guessed were possible to discover. Before we dive headfirst into a relationship with a sugar daddy or a sugar baby and wind up flummoxed, I'd want to cover a few topics in this piece that pertain to the kinds of things that are important to discuss beforehand.
Does your romantic partnership include sexual talk?
It is something that we have discussed on several occasions, but it bears mentioning again: sex should almost always be one of the primary topics of conversation that take place either before or during the first date. You must make it very clear that you are not an escort, that you do not charge in exchange for sex nor do you charge on an hourly basis for sex, and that you expect the Sugar Baby and the Sugar Daddy to come to an agreement on the nature of their sexual ties.
You must make it quite obvious that sexual activity is not required of you, and if you do want to participate, you must do so voluntarily. You should make this point clear to whoever will end up becoming your Sugar Daddy, as a Sugar Baby you should never feel obligated to have sex.
Before young girls or senior men start dating, they should discuss what, if any, sexual commitments they are looking for from one another.
Will there be sexting involved?
Some older guys enjoy playing with their sugarbabies over the phone so that they can remain in contact with them while yet maintaining a distance. If you are interested in this, you should inquire with your sugar daddy or sugar baby about the possibility of sexting. If you are a sugar baby, you should inquire with your sugar daddy.
If your SB cannot do it for any reason, you must accept that and not push it. It is important to remember that many ladies in the UK live with their parents or in sharing apartments, so this must be taken into consideration.
Therefore, maintaining your sugarbaby's privacy and showing respect for them should be your top priorities. If you are an SB and your sugar daddy wants you to exercise discretion, you are required to act appropriately and put yourself in their position by adhering to the regulations.
What form of payment (cash or gifts) may we expect from Daddy?
Before going on a date with an experienced adult male, you need to have a firm grasp on your objectives. Are you interested in going on a trip with your SD? Do you think it would be easier for me to assist you with the university work instead? Would you be interested in a little bit of everything mixed together? This is very important to know because having a sugar babe style relationship with a wealthy mature man is a wonderful thing, but perhaps he prefers to give you gifts and travel rather than money, or on the other hand, he may prefer to give you an allowance on a weekly or monthly basis.
Either way, knowing this information is essential. Tell him what you require from the relationship and what you hope to achieve via it so that there are no misunderstandings down the road.
How frequently and in what manner will he offer you a present or assist you financially?
What characterises a Sugar Daddy? Your kindheartedness. The more frequently you express it, the more attractive you are to a sugarbabe.
Ask an SD how many times he wants to meet, how he will thank you for your time with him, when and how he will do it, and how he will thank you for your time with him when you chat to him. In a similar vein, if you are a sugar daddy and you have a date with a young woman, you should never be afraid to always have a detail, even if there is an assignment included in the date.
Making your sugarbabe happy will provide you pleasant moments.
What kind of a romantic connection are you hoping to find?
A sugar daddy may be searching for a connection similar to that of a boyfriend, a relationship with a greater degree of openness, or he may even be looking for a good young woman to marry. In a similar vein, sugarbabies have the option of pursuing a marriage with a mature guy or simply having pleasure. It is preferable to make it clear what you are looking for before there is a misunderstanding.
For example, if you want a relationship that will last for a very long time or a relationship that is more enjoyable and is built more on friendship than on anything more serious, you should make that obvious. It is really necessary for us to determine the manner in which we wish to spend time with our SD or SB companion. Is there a stronger emphasis on romance in the relationship? Perhaps there is room for one more connection in the form of going out for a drink. Now, this is a topic that has to be discussed…
Will there be additional assistance provided for the Sugar Baby?
Your sugar daddy might provide you with a variety of benefits and assistance, such as paying for your membership at a fitness centre, a spa, or a beauty treatment. Tell him what you enjoy doing but are unable to do currently, and he will pay you for your time.
If you are seeking for something similar, tell him. You should also determine whether or not it will be necessary for you to travel with him; in that case, it is essential for you to be aware of a few things before you go with your sugar daddy.
Is there place in your life for love to find you?
This point, which is very closely connected to point 8, sometimes appears to be disregarded, but in order to prevent having to go through a horrible drink, it is important to clarify it. Are you open, or open to the possibility of love?
And it is that occasionally in this kind of relationship one of the two falls in love, and if the other person from the beginning is closed to falling in love, then the inconveniences come into play. You should not be afraid to explain this issue since, although if it is common knowledge that love is frequently out of one's control, it is nevertheless possible to have a predisposition for it or not.
Do not be afraid to state that you are searching for love with a younger lady or an older guy; similarly, do not be afraid to state that you are looking for love with an older man.
What kind of privacy can we expect between the two of you?
Sugardaddies frequently have spouses and reputations that cannot be harmed in any manner, and they do not tolerate their reputations being questioned. If this is the case, a sugar daddy has to not only comprehend but also be aware of appropriate behaviour.
In the same manner, if you are going to be a sugardaddy, you need to recognise that a sugarbaby has a personal life, and it's possible that she does not feel comfortable having a connection with someone who constantly calls or interrupts her. It will be easier for you to avoid unpleasant shocks from friends or wives if you just talk about whether or not you require complete seclusion and what your circumstances are like in this regard.
When dating younger ladies, you need to maintain a high level of discretion.
Are they both interested in pursuing other romantic partnerships?
Some sugardaddies have a tendency to be possessive, and if they discover that their sugarbaby is seeing someone else, they may sever all of their links with the sugarbaby. This is not always the greatest thing that could happen to you, but it is one of the possibilities.
Because of this, it is vital that you make it clear from the beginning of the relationship whether you are already in a relationship with someone else or whether you are open to the possibility of entering into other partnerships.
If your sugarbaby is in a committed relationship, it might be painful for them to learn that you are involved with other people. If you are a single sugardaddy, you have an obligation to make this point clear. Therefore, it is preferable to work out all of the issues from the start of the partnership.
In what circumstances would you call an end to your sugar relationship?
That is the most important question left for the Sugar Daddy and Sugar Baby to ask one another before parting ways. Would it be a deception to say that the relationship has come to an end? Where do you draw the line in the relationship that would cause you to end it? If you find yourself falling in love, perhaps you will decide to end the connection.
Be specific about what it is that you desire, and have fun on your dates! In addition, remember to beef up your profile so that you may connect with even more sugar daddies.
Summary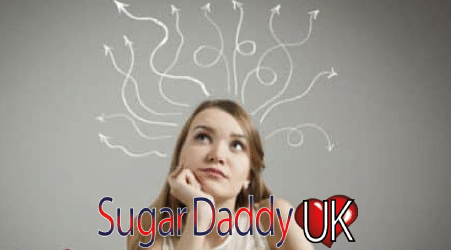 Article Name
10 questions between a sugarbabe and a sugardaddy
Description
Learn what to ask on a sugardate date
Author
Publisher Name
Publisher Logo