Home »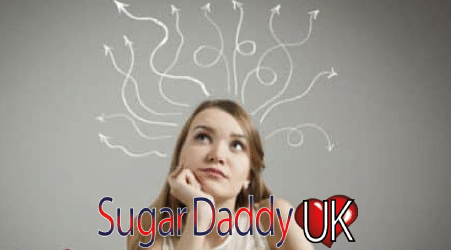 When we start in the sugarbabe and sugardaddy world we usually have things very clear, we know perfectly what we want and what are the red lines that we will not cross.
But over time we can open ourselves to new options and also find things that we never imagined we could find. In this post I want to pick up some things that we should talk about in a relationship with a sugardaddy or a sugar baby before we jump into the pool and end up confused.
Does your relationship contemplate sex?
We have repeated it on several occasions, but it is that sex usually becomes one of the main conversations that should be held before or during the first date. You must be clear that you are not an Escort, you do not charge in exchange for sex, much less you charge per hour of sex, both the Sugar Baby and the Sugardaddy should reach a consensus in terms of their sexual ties. You must be clear that sex is not compulsory and if you accept it it must be willingly. A Sugar Baby should never feel compelled to have sex and you should clarify that with your future sugar daddy.
Before dating young girls or mature men, they should know what they expect from each other in the sexual area. 
Will you be sexting?
Some mature men love to play with their sugarbabys over the phone, to be in touch or to be in a distance. If you like this, you should ask your SB or if you are a sugarbabe, ask your SD if there will be sexting. If for whatever reason your SB cannot do it, you must respect it and not push it, it must be taken into account that many girls in UK live in shared flats or with their parents. So privacy and respect for your sugarbaby should be paramount. Likewise, if you are SB and your sugardaddy asks you for discretion, you must follow the rules and put yourself in their place.
Will the daddy pay in cash or with gifts?
You must be clear about your goals before you have a date with a mature man. Do you want your SD to take you on a trip? Maybe you prefer that I help you with the university? Would you like a mixture of everything a little? Well this is crucial because having a sugar babe style with a wealthy mature man is a beautiful thing, but perhaps he prefers to give you gifts and travel instead of money, or the other way around, he may prefer to give you a monthly or weekly allowance. Tell him what your needs are and your goal in the relationship so that later there are no misunderstandings.
How often and how will he give you a gift or financial aid?
What defines a Sugar Daddy? Your generosity. And the more often you express it, the better for a sugarbabe. When you talk to an SD, ask him how many times he wants to meet, how he will thank you for your time with him and when and how he will do it. Likewise, as a sugardaddy, when you go on a date with a young woman, do not hesitate to always have a detail, even if there is an assignment involved. Making your sugarbabe happy will bring you good times.
What type of relationship are you looking for?
A sugardaddy may be looking for a boyfriend-like relationship, a more open relationship, or he may even be looking for a nice young girl to get married. Likewise, sugarbabies can seek a marriage with a mature man or just have fun. Before there is a misunderstanding it is better to make it clear what you are looking for, if you want a very long-term relationship or a fun relationship based more on friendship than on something more serious you should clarify it. It is crucial that we know how we want to spend time with our SD or SB partner. Is it more of a romantic relationship? Maybe one more relationship of going out for a drink? Well this is important to talk about …
Will the Sugar Baby receive additional supports?
There are many supports that your sugardaddy can offer you, for example, paying you the gym, a beauty treatment or a spa. If you are looking for something like that, tell him, tell him what you like to do and you cannot and he will pay you. You should also know if it will require you to travel with him, if so, it is important to know some things before traveling with your sugar daddy .
Is there room to fall in love?
Closely related to point 8 this point sometimes seems to be overlooked, but to avoid going through a bad drink it is good to clarify it. Are you open or open to love? And it is that sometimes in this type of relationship one of the two falls in love and if the other person from the beginning is closed to fall in love the inconveniences come. So do not hesitate to clarify this point, although it is already known that love is often uncontrolled, you can also have a predisposition or not towards it. If you are looking for love with a mature man or if you are looking for love with a young woman, do not hesitate to say it.
What will the privacy be like between you?
Sugardaddies often have wives and reputations that cannot be tarnished in any way. If so, a sugardaddy must understand and also know how to behave. Likewise, as a sugardaddy you should understand in the same way that a sugarbaby has a personal life and perhaps she is not comfortable in having a relationship with many calls or intrusions. Talking about whether you need total privacy and what your situation is in this regard will help you not have unpleasant surprises from friends or wives.
When you are dating young girls you should be discreet.
Are they both open for other relationships?
Some sugardadys can be possessive and if they find out that their sugarbaby is with someone else they can cut ties and perhaps that is not the best thing that can happen to you. That is why it is important to clarify before the beginning of the relationship if you are in other relationships or if you are open to other relationships or not. Likewise if you are a single sugardaddy you must clarify this point since if your sugarbaby is attached, it can hurt to find out that you are in other relationships. So it is better to fix everything at the beginning of the relationship.
In which cases will your sugar relationship end?
That's the last crucial question that Sugar Daddy and Sugar Baby should ask each other. Would the end of the relationship be a lie? What are the lines that would make you leave the relationship? Maybe you would leave the relationship if you start falling in love?
Get clear with what you want and enjoy your dates! And don't forget to improve your profile to get in touch with more sugar daddys .
Summary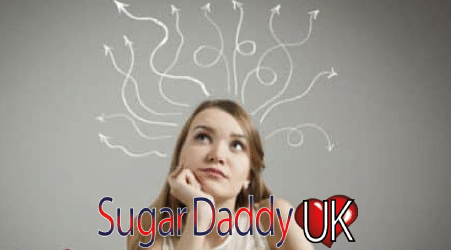 Article Name
10 questions between a sugarbabe and a sugardaddy
Description
Learn what to ask on a sugardate date
Author
Publisher Name
Publisher Logo