Home »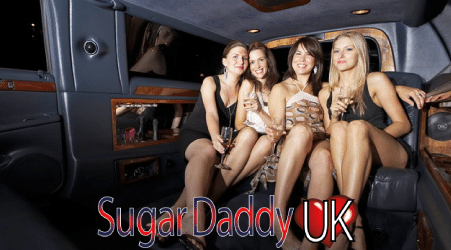 Sugarbabe relationships are definitely one of the best ways to have a luxurious life and improve your level of contact and tranquility.
The journey to the real world of sugar daddy – sugar baby relationships may not be easy, but there are many important lessons we learn along the way
 . Great things happen when you least expect it, so if your goal is to be a sugarbabe, keep your head up, and never falter.
We have contacted some experienced sugarbabes who have passed through sugardaddyUK.com when it was still starting and only gave web service in Madrid and Barcelona. They started a long time ago in the world of sugarbabes and have given us some tips for you, the girls you start. They are valuable lessons that will help your relationships improve and understand how you should act in a real search for your ideal sugardaddy with whom you want to spend a lot of time in a commitment to exchange, help and complicity. By discretion we have changed the nicks.
PATIENCE IS VIRTUE
As a  sugarbabe , I always look at the Sugardate Game as a long-term investment. Temporal satisfaction and here I catch you what I kill you can make you deviate from your true objective, also if you enter that circle it will cost you to leave and the true sugardaddys will not want to be your mentors, despair is not attractive. On the other hand, do not expect to meet a solvent man at a dinner and that the next day he is taking you on a trip to the Caribbean, that does not normally happen (although there are sometimes lucky exceptions). You usually have to work it out because great things don't happen overnight.
Currently I have managed to reach an agreement that lasts over time, but when I started browsing many profiles and keeping many appointments meeting men without too much success, but little by little I was meeting very interesting people with whom I still have a friendship with today and keep the Contact. In the end I have found interesting people among many dates that I did not like.
At the beginning I did not earn much and kept myself on an average standard of living, but little by little I got to know more interesting people and now I travel with my sugardaddy to many places in the world. I never thought I could get to where I am, but I was persistent, and now I have dinner at the best restaurants in beautiful cities while I finish my law degree. If you put enough time and effort you will be rewarded. These men have simple needs. They need your support and companionship. Show them that you are there for the long haul and that you are not an overnight girl. Patience is virtue!
Mariola01
BE SELECTIVE
If you want to have a comfortable economy and you want to find your ideal sugardaddy, you must be selective. Don't rush into a deal with a sugardaddy based solely on your income or lifestyle. A sugarbabe should be selective about who she has a date with. You must know perfectly what you are looking for to ask your sugardaddy, let him see what you are looking for, not all of us are looking for the same thing, some prefer to travel and go to expensive places, others need help with studies.
Not all of us have the same needs and not all sugardaddys want to offer you the same. Keep in mind that a sugar relationship must be a long-term relationship, you must find a man who also fills you up and who understands what you need. If you are on a wonderful trip and worried that you are not making ends meet or cannot pay the academy, it means that you are in the wrong sugar relationship . If a man is not going to meet your expectations you must make it clear that it is not what you are looking for, a sugardaddy must understand your needs and you theirs.
CarlaXD
NEVER COMPLY WITH LESS
When I joined augar daddy Spain I did it to have an easier life and to know the luxuries of life. I was very clear that I was not going to settle for less and that I didn't need less. I like luxury, I like the bags of € 1000 and the dresses of € 3000, if I go out to dinner with my sugardaddy I want a menu of at least € 200, if it is not luxury it is not worth it. The rest I have covered.
If a man does not meet a minimum income, I am not interested, if he cannot take me anywhere in the world I am not interested and if he does not have a sports car of more than 30,000 euros, I am not interested. I earn enough as a model and didn't need anyone to support me, but I wanted a higher standard of living. Set your expectations and never settle for less because if you settle for less, you are worth less. You can have a millionaire sugardaddy like me starting from scratch. You have to raise expectations not lower them. When your sugardaddy does not meet your expectations, find another. This does not happen overnight, but if it is what you want you should go for it.
TripModel
KEEP YOUR EMOTIONS IN CONTROL
It is very natural that little by little you can be falling in love with your sugardaddy. When a gentleman treats you politely, pampers you and cares for you, you can fall in love. You must learn to manage your feelings and keep them at bay unless he asks you for more. He must be the one to take that step . Your pampering and sugardaddy may not mean anything beyond a friendship so keep your expectations under control, keep in mind that if he does not take the step you are in agreement.
You must know your feelings well. Are you falling in love or are you just infatuated with someone rich? Also monitor the feelings of your sugardaddy. Sometimes as a sugarbabe you can find yourself in the same situation that I found myself with. My sugardaddy had it all, good car, a super house with pool, yacusi and gym, money to spend etc. It was the dream of any sugar baby, but it was not for me. He asked me to step into an NSA relationship, he wanted what I was not willing to give him, a real relationship so I walked away from him before the feelings got worse . Have your feelings very tied and if the relationship is going to think about it a lot, your happiness in the future depends on it.
Shhbaby
THE ART OF ASSIGNMENT
Based on my experience, I have come to learn that those who have less tend to give more. I have met men worth millions of euros who were unwilling to give a decent allowance. The wealthier class tends to be stingier compared to those who are less wealthy.
I met a Sugar Daddy who makes a decent income as a Senior banker in the City of London, although he is from Barcelona and often works in Barcelona negotiating the desired assignment with him was much easier than with other super wealthy entrepreneurs. It is interesting how wealth influences generosity. When I dated my SD banker, he always bought me gifts for no reason. Although they were not Gucci or Chanel bags, but he tries to meet my expectations. Don't let any high-caliber SugarDady treat you like a toy just because it has monetary power.
Imnotonlyone
If you put in the right amount of effort and practice, you too can be an expert sugarbabe and build a stable relationship. It is necessary to go through trials and errors before finding success in this Game. With each arrangement, comes a lesson to learn.
Here are some sugar babie lifestyle secrets.
Summary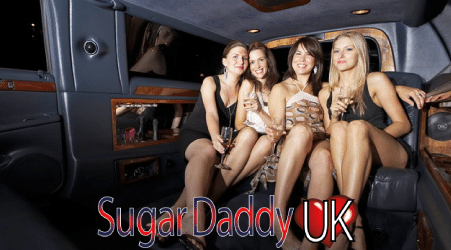 Article Name
5 Important Lessons from 5 Experienced Sugarbabes
Description
Learn with these five lessons from experienced sugarbabys to improve in the world of sugar dating in the UK
Author
Publisher Name
Publisher Logo