Home »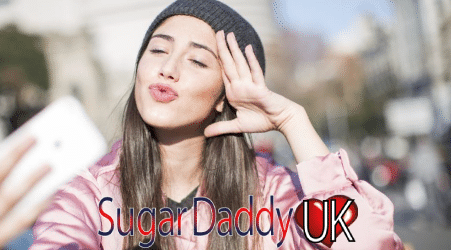 We want the best experience for each and every Sugar Baby on our platform, that is why we believe it is important that the photos you have in the profile are of quality. Your photos show your personal life and your elegance, beauty, class, interests and even intelligence.
The important thing is that your photos do not give the wrong impression of what you are looking for and what you are like to find someone like you. To improve your profile and find a sugar daddy who really appreciates you just the way you are, we have written some tips.
High-quality photos
If when searching between profiles, your photo is out of focus, does not look good or is even pixelated, the Sugar daddys will pass by. Any mobile phone today can take beautiful photos, if you do not have photos ask someone to shoot you. Finding a sugardaddy with a good profile will be much easier.
If any of your photos is very old, you better skip it. The quality not only means that it is not out of focus, pixelated, etc. … you also have to be careful in the context of the photo. Regardless of whether it's on the beach or in the mountains or reading a book. The clothes and everything around the photo also counts. Sugar daddies look at everything before talking to a girl. And please photos where you can see the toilet bowl, no thanks!
Target audiences
The type of Sugar Daddy you'll attract has a lot to do with your photos. If you post photos of clubs and parties, chances are you will attract Sugar Daddies who are looking to have fun, the world of night and fun. If you post photos by reading a book on the beach or playing tennis, you will attract gentlemen who value depth and personality.
The theme matters, focus your photos on the type of sugar daddy you are looking for and the type of experiences you want to find. If you are looking to have fun and the night world, it may not be a good idea to put photos reading a book and vice versa.
"Photography is the only language that can be understood and understood worldwide." Bruno Barbey
Be original
Adding 10 photos in the same place and with the same clothes is a bit boring. Try expanding to various unique places, activities, and sets . A sugarbaby will get more responses when her photos include hobbies, sports, restaurants, scenic views, and travel. You can't go wrong with a photo in a location that makes it easy to start a conversation.
We believe that to have an interesting photo it is not necessary to travel several kilometers. In any city and town there are beautiful places where you can do a photo shoot to attract your perfect SD.
Show your face
Adding photos without your face is not a good idea. Our moderators have instructions to remove these images, although sometimes they go unnoticed. Images without your face in them tend to lack emotion and have little value in expressing what it is about. Are you doing something wrong? We don't think so, so why hide your face?
Showing off your beautiful body is great, but don't cut off your entire head to show it off. It has been shown that in relationships, the face is one of the most effective ways of knowing if you can achieve something more with a person. Showing your face will avoid some dates that do not amount to anything.
Full body photographs
In the previous point we mentioned not to crop the head of your photos, but we do not underestimate the need for a great body photography. Each sugar daddy has its own preferences, be it skinny, curvy, athletic, etc. It is better not to fool anyone about your body type and you should proudly display it in some of your photos.
Avoid group photos
All the data shows that no one likes group photos on dating sites. They can be confusing, misleading, and impersonal. Just focus on yourself, it's the only thing that matters to your future Sugar Daddy when you see your profile and decide if they would like to take risks and meet you. Group photos also tend to be rejected by our mods.
Be sexy, but up to a point.
Show a little skin is always welcome, but there is a balance, for a true sugardaddy you must have class. Do not spend teaching or you will only find fakes. We don't expect you to have a Victoria's Secret photographer, but there are plenty of references online to recognize the difference between a sexy photo and a past-toned photo . Our goal is to create an elegant environment on this platform because we believe that our users deserve it.
Show your smile
Photos with a real and genuine smile attract much more attention. When you see a handsome Sugar Daddy in real life, you expect him to smile at you, right? the smile is a universal body language. Smiling people attract people and also start more enjoyable and fun conversations.
And her smile … damn it. Have you ever seen a sunset on the beach? Well the same calm, the same magic, but in his mouth.
Add more photos
Having only 1 photo is a disaster for any dating profile. Having 2 to 3 photos will also greatly reduce your chances of receiving many messages and interests. We recommend having at least 6 to 12 photos to get the best results with your profile. Having more photos shows that you take your time on this website seriously and helps build trust like a real person online.
Summary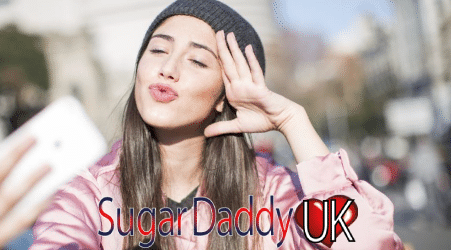 Article Name
Tips for Sugar Baby Profile Photos
Description
We teach you how to take good photos and how to improve your profile to know more sugardaddys.
Author
Publisher Name
Publisher Logo