Home »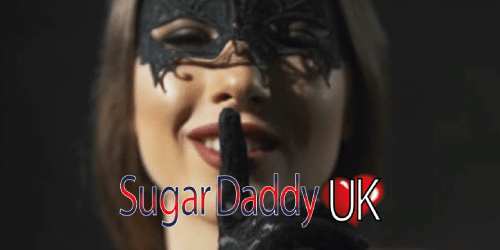 It seems that there are always those who upon hearing the term Sugar Daddy immediately compare it to Escorts. However, there are many considerable differences between the relationship that a SD / SB can have and the relationship between a man and a professional escort.
It is very different and although from Sugar Daddy UK we deeply respect this type of trade, we also know that there are many problems around it.
Knowing that she is a sugar baby is the first thing a starting girl should know. On many occasions, the girls who start out do not know very well to explain the difference and that is why we have decided to create this post. Here we explain the most important differences in case you have to shut up.
Social pressure
A Sugarbaby can walk hand in hand with her Daddy through the sailing club or a luxury hotel and no one is going to judge her. This is something very normal in these environments and it is that, money men, on many occasions, like to go with a beautiful lady by their side who is young and pretty. Nobody is surprised, many celebrities do it in front of the spotlights of the paparazzi cameras. It is something that is socially accepted.
Although there is still some support and understanding for the escort lifestyle, most people look at them and talk about them as if they were smelly rats living under the avenue that belongs to "normal" people.
That is why many Escrots try to hide their profession and must be very discreet in their life. Although it is also true that they can relax not having to please and keep up appearances the way a sugarbabe has to. They will not worry if it is the glass of wine or water in front of them.
Romance
In a sugar dating relationship, the two people are motivated from the beginning to have a long-term relationship, they have meetings in public, they can go to the movies, have a drink, travel or a Spa. No matter where they go, the motivation is to have a relationship that continues in time, months and even years.
They are generally very similar to those of any normal upper-class couple. During this time, many relationships of this type become much more than an economic and companion agreement since the relationship can grow to a point where they can fall in love.
A prostitute meets her client where they conduct a transaction. That transaction involves a physical act and the exchange of money, and the parties usually never meet again. There is no chance for romance to blossom between the two of you, and it is something that neither party wants to see happen.
Lifestyle vs. profession
Another significant difference between a Sugar Baby and a prostitute is that one is choosing a way of life and not a profession. A SB makes the decision to date rich men who can provide her with the lifestyle she wants.
As being a sugarbaby is a way of life, it is she who decides with whom and with whom she does not share that life. A Sugar Baby is careful with forms and manners, both the mind and the body are cultivated. In this way of life that you choose there are many different alternatives and humane treatment is the main thing.
A prostitute is choosing a profession she carries out her transactions as her profession, and there is never any serious consideration as to who she chooses to complete the transactions with.
Anyone seeking your services is treated as a client, regardless of what they may be looking for in a relationship. For prostitutes, the transaction has nothing to do with a relationship, as the two are kept completely separate.
Quality and quantity
When a sugar babe enters a relationship with a sugar daddy, he or she is looking for a quality relationship in which both parties respect and care for each other. These relationships are chosen for their quality and with the desire that they become long-term. A sugar babe can look for different things in a man different from what an Escort looks for.
You may be looking in a sugar daddy for maturity, balance, knowing how to be and much more … that an educated businessman can offer it. Some sugarbabes give more importance to the way of being than to the advantages that the relationship offers and the luxuries that the POT can offer. The benefit that a Sugarbaby seeks in a relationship is very different in each case and not only fits the economic issue as a simple transaction.
A prostitute chooses her clients based on little more than her ability to pay for services. The goal is to accommodate as many clients as possible each day, without any inclination to initiate a long-term relationship in the process.
Opportunities and freedom
Now dating with Sugar Daddy becomes a new approach to meet high class people without commitment. Sugarbabys always have their own considerations, when to start, when to stop, and when to stop altogether.
This is the main point to make them respect themselves, give to your company and be kind and get money or opportunities in return, which can help them get through a difficult time or earn a better life.
They have the right to decide with whom they want to chat or date . They can chat for free, message before a meeting, negotiate before the action. They just need to protect themselves and keep an eye on their online security. Nobody pushes you to "work" normally they have income, but want to improve in this way. You should know that it is surely the same when it comes to sex.
In the case of prostitutes, on many occasions it is the economic pressure that pushes them to have that profession. In the case of luxury escorts, they are the owners of their "company" and are usually born investors who leave that world quickly and even become sugar babies with mature men and who fill them in other ways.
Summary

Article Name
5 differences between a sugar baby and an escort
Description
Learn the differences between a sugarbaby and a scort
Author
Publisher Name
Publisher Logo