Home »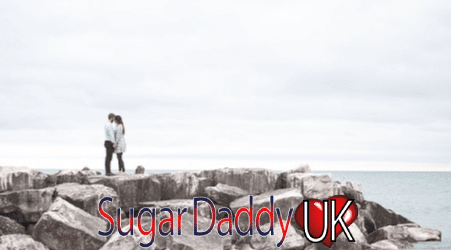 In sugardaddy UK you can meet people from all areas and places of the country. Sugardaddys or sugar babys from the other part of the country may speak to you. Is this better or worse? Everything has its pros and cons, in this post we will try to let you know what type of relationship is best for you in the search for your ideal sugardaddy / sugarbaby.
Distance sugar dating deals can be a lot of fun and also improve a lot over time, they even open up more possibilities to see places and try new things. The drawback is that these types of agreements can also gradually cool down over time and end at a given moment if the flame goes out.
Being in a deal with a remote sugardaddy requires you to know how this type of relationship works. A sugar baby who has a close agreement may have more regular contacts with her daddy so they also have more time to get acquainted with their tastes, their interests and improve the relationship little by little.
However, having a sugardaddy at a distance can also be great, since you can have an agreement without having to see it every week or so often, so you will have more time for yourself. Likewise, for daddys this type of agreement provides greater discretion, security and tranquility.
Time together and intensity
The good thing about a distance relationship is that the passion will always remain intact. The encounters will be much more intense in every sense of the word. Both of you will want to make the most of the days you spend together and it will be much more fun
Being with a Sugar Daddy / baby remotely means you can visit him once a month or even once every two months. In this type of relationship there is usually no long-term commitment until a long time passes, so the two are usually freer than in relationships that are not at a distance. However, when there is feeling, they tend to be much more intense and exciting encounters.
The feeling of when he will finally come to visit you with gifts or your assignment will be like when you were waiting for Santa Claus and you will be excited. Likewise, a sugar daddy may be wishing all month to go out with his swagarbaby. When there is feeling in long-distance relationships, he always misses, so he will be more generous with her and she with him. When they meet after being away from each other, everything they experience together will be more passionate and intense.
Allocation and benefits
It should be noted that when you date a local Sugar Daddy / baby, it means you can get to know him a lot more and may even generate more long-term benefits. However, many people say they have gotten to know a person more in a distance relationship and have better deals. This is because communication is usually more direct when you don't have time.
The assignment with a remote sugardaddy is usually more eventual than with a local sugardaddy although in this aspect there is everything. You can find sugar daddies that pay for an apartment, even remotely, and other places that may not be so generous. Although in general, agreements with local sugar daddies are usually more durable and beneficial in this regard.
Exclusiveness
In the sugar dating game there is usually no exclusivity. Having a sugar baby at a distance can help in this aspect, since you can continue living your own life even dating other people without inconvenience of schedule or other. Having a non-local sugar baby helps with discretion and security. You can continue living your own life and even go out with other people.
Sugardaddys can also do the same. They may have a job or children where they live, but they will travel to rest and meet their Sugar Baby, even if they live far away. When one travels to see the other, anticipation makes the experience exciting.  When traveling to meet her sugar baby to another place, you can visit different places and also show her different places when you invite her to your area.
However, when there is no certain exclusivity in the relationship, it can become distant reaching a point where the importance of the relationship is lost. Actually when you feel that your sugar dating partner is part of your daily life this indifference is usually less.
Independence
Having a generous Sugar Daddy who loves pampering you and still having an independent life is an experience that not many girls get. This type of lifestyle is exclusive to level sugar babies who know how to treat a sugar daddy. 
The good thing about this type of relationship is that everyone has much more freedom in relationships outside of the sugardating world, in their professional career or studies and even in business.
However, in this type of agreement there is no mentoring, if you are a sugar babe who also seeks knowledge and experience, it is undoubtedly better a man who is close to you to help you in your career. Despite this independence there may be jealousy when the relationship takes a while.
Local or long distance; What is the best for you?
When you have this type of distance relationship, you both have much more free time to do other things, but in times when you need to be together, it is not possible. A sugar relationship can be very different from a traditional relationship. Although for girls who do not want to commit, it can be a perfect deal, since the distance keeps them further away from feelings.
Also, being in a long distance relationship requires not holding on and wanting exclusivity. He may have other Sugar Babies and no one is stopping you from having a life of your own. You may not visit after a month because you have business to attend to. You can't expect me to put you first because it doesn't ask you the same. Whatever it is, both partners must always have confidence.
In short, a Sugar Baby should always be independent of your Sugar Daddy, but should also be grateful for what it provides. Eventually, it's all about what you want and that's why it's crucial to list your needs and expectations before finding a Sugar Daddy remotely or closer.
Summary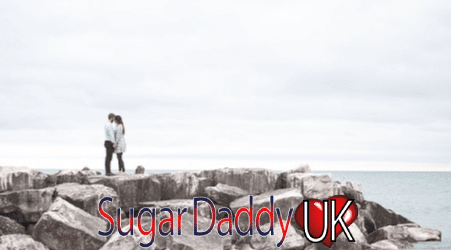 Article Name
Local Sugar Daddies vs. Distance relationships: pros and cons
Description
Learn the pros and cons of long distance relationships in sugar dating
Author
Publisher Name
Publisher Logo