Home »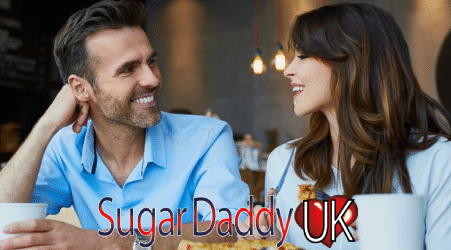 A lot has changed in terms of gender roles online dating in recent decades. Both men and women have assumed the decision-making rules in today's modern society.
People are also accepting and adopting new forms and dynamics of relationship, such as sugar dating, however, many consider it a taboo subject. That is why some are afraid to accept their roles in public and choose to keep their arrangements private.
However, despite all the changes in gender roles, if we look closely, men continue to pay, from dating at dinner to recreational activities . The truth is, men are often sugar daddies even when they don't notice it on dates.
A Vanilla relationship is a relationship in which the man pays for the whims and leisure of his partner, but without prior agreement. A Vanilla relationship also usually involves something more sentimental, although without falling in love.
Sugar dating relationships, although they can lead to a vanilla relationship and escalate in intimacy and on the sentimental issue, imply an agreement prior to the relationship.
This brings many other benefits to the equation and eliminates confusion. What if men sometimes only pay because they think it is socially accepted?
Vanilla relationship and society
Our society has high expectations of us, some fair and some unfair. The society in which we live has always expected man to pay on the first dates. In love relationships, things as basic as the supermarket or saving for a house can make the couple allocate a common budget, but when it comes to vacations or dinner dates, men almost always pay, and often it's not because they want to. Paying is for a social imperative. Wouldn't it be desirable to have a relationship where everything is planned in a balanced way?
How to create a balance?
When a man decides that he does not want to pay everything, it is best to discuss it with his partner and reach an agreement. If not addressed in the right way, this could be much more complicated than it sounds and could end up giving your partner the wrong impression.
Agreements in sugar dating give the couple the opportunity to speak openly about expectations and manage them. Not only is it easier to set ground rules, but you also get an extraordinary relationship in return.
Another approach to managing money issues in relationships may be to try to define clear roles about what will happen in certain situations. The couple can talk about when one of them is expected to pay and when not. Again, this could become super awkward in conventional relationships. However, the agreements between an SB and an SD establish rules so that the relationship works smoothly. Honestly setting expectations on the table is not uncomfortable and is actually the foundation of a sugar dating relationship.
Main differences SugarDating VS Vanilla
Sugar deals are perfect when it comes to creating a relationship that benefits both of you equally. In this relationship, you do not wait for the other to do what you want, since expectations are clearly defined from the first day. In sugar dating everyone gets what they want without brain games.
In addition, unlike vanilla relationships, in sugardating agreements each one assumes the expectations they want to give the couple . Once an agreement is reached, neither will ask for more than what the other can give and what is established in the agreement.
In these agreements, both enjoy each other's company, meet each other's needs, and can also lead their own lives outside of the agreement. Perfect for people who do not have time to go after others to take care of their needs, these types of agreements save time.
The intimacy
Before starting to have dates of type "sugar" you should be aware that many sugardaddys will ask to have some privacy (which does not have to involve sex). Intimacy should be something you are comfortable with and it is also something you should discuss with him before dating. So how does intimacy with SD differ from what you have when you're in a vanilla relationship? In general, the issue of intimacy (which does not have to be sex) will be on the cards much earlier with an SD and with clearly established limits.
When you're dating vanilla, you may want to wait weeks or months before taking the next step and really taking the time to get to know yourself first.Intimacy in vanilla relationships has a more sentimental component, although they do not have to be more romantic.
Chemistry
In a vanilla relationship, if you don't have chemistry with someone, you're not going to date him or become his girlfriend, but in sugar dating, it's quite different. It is a good advantage if you have chemistry with your sugardaddy, but it is not essential. First, you are in the relationship for rewards.
The dynamics
Age differences occur in standard relationships, but generally not to the extent that they do in relationships with sugar babys. Sugar daddies are usually older and sugar babys are usually young and pretty. This creates a completely different dynamic. You will have to get used to the people who look at you due to the different vibrations you emit and to stand out from the crowd. In vanilla relationships this does not usually happen.
The first date
The initial meeting is very different when comparing vanilla / sugardaddy relationships. In a vanilla relationship, a first date is relaxed and just about getting to know each other. A first date with your sugardaddy is often a negotiation. It can be a lot like a job interview with questions between you and generally trying to find out if you are on the same page about what the deal will be like. In this first date it will be known if they want to start a relationship.
External relations
With a vanilla relationship, generally the man and the woman will only have eyes for each other, but this is quite different in sugar dating. A sugardaddy will often have other relationships, and will want to flirt with a young girl to accompany him when he is out of the country on business or when he needs a breather from his real life. A sugar baby can also have other agreements or ties and a true romantic relationship. However, this obviously depends on the established agreement , because some suggar daddys request exclusivity in their relationship with a sugarbabe
Can a Vanilla relationship be converted to a Sugar Dating relationship?
It is really complicated, if you are a sugar baby it is not to convince anyone that it is your sugar daddy. It is difficult to enter the game of sugar dating if you already have a vanilla relationship since it involves changing the basis of the relationship. However, men already know that having a young and beautiful girl by their side and not taking care of her is the end.
On the other hand, we already know that one of the norms of this type of agreement is to have red lines and standards and not to deviate. If you are in a Vanilla relationship it means that you are sacrificing these standards in post of a more sentimental relationship.
conclusion
While a sugar ratio is quite different from a vanilla ratio, there are also some similarities. If you are interested in becoming a sugarbaby, it is vital that you know these differences to find out what type of relationship you are in and redirect your priorities . While the sugar dating lifestyle is not for everyone, it can open up many opportunities and help you tremendously financially.
Summary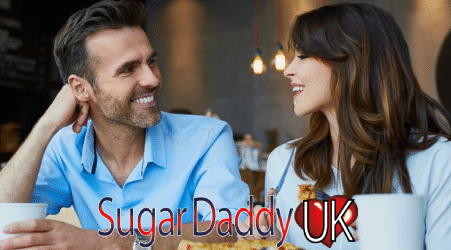 Article Name
What is a Vanilla relationship? Vanilla VS Sugardating
Description
Learn what is a vanilla sugardaddy and a vanilla relationship
Author
Publisher Name
Publisher Logo