Home »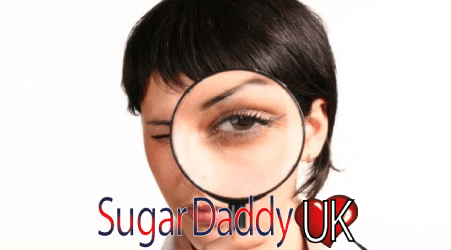 Many girls are just starting out in the SB / SD dating world. In this post we will try to give some advice to them. At first we may be scared and nervous, not knowing very well what we are going to find, we are talking with possible future sugardaddy until it seems that we find one who can fit with us.
The first thing is to check that this possible date is a real sugardaddy , for this there are other posts on this same blog with tips to expose possible fakes or salt daddys that the only thing they are looking for is sex and they do not want a long-term relationship with a girl . Once we find that possible true sugar daddy we can start to get to know him.
It usually starts on the phone …
Once you have sparked interest in a real Sugardaddy it is a good step to start meeting him from the Telegram and some phone conversation. This is good since you will know if he really wants to know you better and he likes to talk and go beyond sexual encounters.
Normally they will ask you to send a photo, it does not hurt that he sends you one to put a face on, so you can confirm that they are who they say they are in their profile. To improve your profile it is essential to put good photos, here are some tips on how to improve your profile on SugarDaddyEspaña®.
Don't be afraid to be yourself in text messages and phone conversations. Always keep in mind that context is difficult to read in text messages, so it's best to have fun conversations with smiling faces and be optimistic in your conversations by leaving things more serious for calls or face-to-face.
When it is your first time, the nerves of meeting someone much older than you will be on the surface. Trust your instinct, if you see something strange in a possible future sugardaddy, it is better to have patience and try to meet another person and go little by little. You will soon find another sugardaddy with which you can feel comfortable.
The first date as sugar baby
Meeting a sugar daddy  for the first time can be intimidating, so it's best to hang out in a public space, taking a walk while chatting can be a much better start than hanging out in a cafe or restaurant . Walking through a park or a beach is relaxing and a good start and a place where we can talk about what we are both looking for. In this blog there are several articles in which we talk about how to make a first date more enjoyable and leave the nerves aside. In this first date you should already know more or less if you are compatible with your sugar daddy, Here we leave you some tips to know if you are compatible with your sugardaddy.
Talk about our prospects in a possible sugardady relationship
Since you are on your first date, there may be some awkward silences. He is possibly thinking about the same thing as you the economic issue and this should not be an impediment to the appointment to flow , if they have not yet spoken through messages on this topic or have talked about it, this is the best time to be clear with what you are looking for. As a sugarbaby you will not want the topic to go any further if he cannot give you what you are looking for and vice versa, so it is better to clarify it from the beginning.
When we start with the first dates this topic can be intimidating, but you have to carry it with normality so do not hesitate to ask them before there is a second date what they are willing to do and explain very well what you are willing to offer. Tell them the assignment you want to get in exchange for your time with them and also tell them why you need it, I know that it is not a matter of your sugardady in which you spend the money, but then he will be more willing to grant it to you.
After all a sugardaddy is investing in you and surely he likes to know that the money he gives you is for a good use and not to spend it on drinks or parties (although part may be for that but better to omit it)
It is also important to discuss how often the allowance will be paid to you.
Monthly? weekly? If you can avoid pay per encounter much better, usually if a sugar daddy offers pay per encounter you may just be looking for a relationship based on sexual encounters and a sugarbaby is not a scort.
In that first appointment we can also talk about logistics, that is, how often would he like to meet with you, the hours that you both have, etc. And so you can organize your appointments and your personal life a bit from the beginning.
Find out how much they would like to talk on the phone when you are not together, many sugardaddys are looking for a relationship in which they can talk to you from time to time and get to know you better, prepare the next appointment, know what you want to do. It can also be a busy person who does not like to be bothered, you should know if he likes to receive a text message from time to time or if on the contrary he prefers to be the one who contacts you. Many sugardaddyes love that you care about them, that they send them photos of the latest model that you bought or that they ask them about their life.
The most important…
When your relationship with your sugardaddy starts and you've already had several dates and start to know more about him, there are a few things to keep in mind. Do you feel comfortable in the relationship? Are you happy when you spend time with him Is there chemistry ?.
All these questions should have a yes as an answer, otherwise your relationship will be a mandatory task and not a life option.
Being a sugar baby should not be something that affects you or what you should be thinking about 24 hours a day, if not as a different option to seek your happiness. If you have to pretend for hours that you enjoy the company of a person, you will not only end up emotionally exhausted but in your personal life you will see that it affects you. There is nothing more exhausting than pretending feelings you don't have.
If you want you can read this post: 5 important lessons from 5 experienced sugar babys
A sugardaddy should be a mentor to you someone with whom you like to spend time and with whom you are comfortable . When you get your real Daddy you will feel excited every time you go to meet him and you will love to hear him talk and make him feel good.
There are many more tips you can find about first dates on this blog. If you have any questions don't hesitate to leave me a comment and I'll try to answer you as best I can. At sugardaddyUK.com we also have a forum where you can put any questions and other sugar babies will try to answer you.
You want to know more? You can read this post: 7 things a novice sugar baby should know
Summary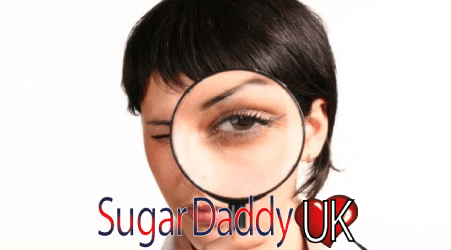 Article Name
Sugarbabe for the first time, little quick start guide
Description
This is a little starting guide if you want to start being a sugar baby.
Author
Publisher Name
Publisher Logo